Enjoy. Got to have some haiku.
The haikulodeon
Here's this place for Politics's weekly heap of haikus:
He is short-fingered
and a Vulgarian … The
Odious Don Drumpf.

—
Such joy lights Trump's face
when  he sits in the board room
And he says, "you're fired."
—
Drumpf Bible-ku:
Two Corinthians
walk into a leather bar …
Cite Chapter and Verse.
( Alternate 3rd line:  Gave New Testament. )
—
A corrupt liar
and an egomaniac …
Oh … and Narcissist.
—
Trump leads all the polls,
Marco, Ted and Donald prove
that people are strange.
—
Ring the temple bell,
warning all the villagers
Drumpf is presumptive!
—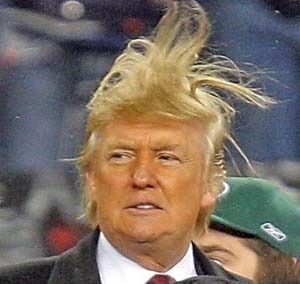 —
Trump the outsider,
Little Marco, lyin' Ted,
Mexican Standoff.
—
Endorsements from the
KKK, can't be be be
a good good good thing
—
Though Cruz took Texas
Rubio won't take a powder or
Florida either.

—
Cruz and Rubio
( plus Kasich ) fight The Donald,
but…
View original post 387 more words