Here is Mr. Smith for another Friday batch
The haikulodeon
Here's this week's heap of haikus:
Once a year, Pi day
comes around. It should be squared.
But never mind that.
( 3-14 is Pi day. )
—
 
The bare trees seem poised,
waiting for Spring to arrive.
Spring is running late.
 
—
 
Puddles ripple at
the edge of a lonely street.
Intermittent rain.
—
What colors my sky
are emotional shades of
a diverse palette.
—
A new moon will shine
on an old village square, and
make it young again.
(I originally wrote piazza rather than village square, but too many people mis-read it as pizza.)
—
A moonlit whisper,
two lovers in silhouette;
gentle affection.
—
A tiny sparrow
is chased by a feisty pup
pulling a young girl.
—
Happiness is not
a station you arrive at,
it's the train you're on.
—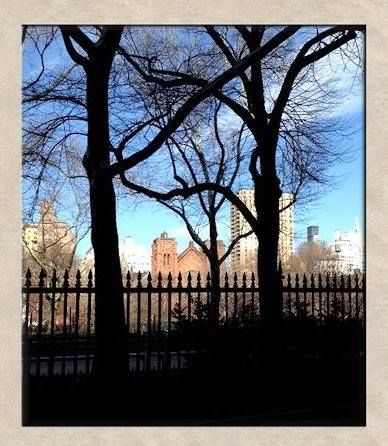 A tangle of trees
View original post 198 more words